Digital Search Group Australia is a comprehensive digital marketing agency offering a wide range of services. They aim to help clients to increase their market share and reach their business goals, by handling the complexities of digital marketing on their behalf. The agency seems to focus on making online marketing channels more accessible to their clients who may not be well-versed in their intricacies.
One area they specialize in is Search Engine Optimization (SEO). They provide multiple specific SEO services, such as local SEO services for businesses looking to improve their online visibility within their local markets. They also offer link-building services, helping to build a robust network of high-quality backlinks which is a fundamental aspect of optimizing a website's search engine rankings. More specialized packages like eCommerce SEO Services are available too, tailored towards businesses operating in the eCommerce space.
Their SEO content strategy and SEO copywriting services are centered towards creating SEO-friendly content to effectively communicate with the target audience while also improving search engine rankings. Digital Search Group also offers services focused on keyword research, important in identifying effective keywords to target in SEO and content marketing practices for better search results.
The agency's backlink audit services can be beneficial for businesses looking to assess the quality and effectiveness of their existing backlinks. This helps to ensure that a company's backlink profile is strong and beneficial to their SEO efforts.
Reputation management as a service signifies the agency's effort to help clients maintain a positive online reputation. This is especially important given the significant role a company's online reputation plays in today's digital world.
Digital Search Group also provides services specifically tailored to businesses operating internationally, through their International SEO services. This indicates their ability to navigate the nuances of different markets.
White label SEO and an SEO referral program feature as partner programs. White label SEO is a resellable product that businesses can brand and sell as their own, allowing companies to offer SEO services without having to develop the expertise in-house. The referral program suggests an effort to build strategic relationships with other businesses.
The array of services provided seems to cater to specific sectors, including travel, legal, and dental, implying their versatility in adapting SEO practices to different industry dynamics.
Their accessibility is enhanced by offering a free quote and SEO audit, both beneficial starter points for any company looking to explore their services.
Verdict: Digital Search Group Australia offers a comprehensive suite of SEO and digital marketing services. Their aim to demystify the complexities of the online marketing platforms for businesses, their specific industry-focused packages, as well as their inclusion of initial consultation tools like free SEO audits and quotes, create an impression of an agency eager to partner effectively with their clients.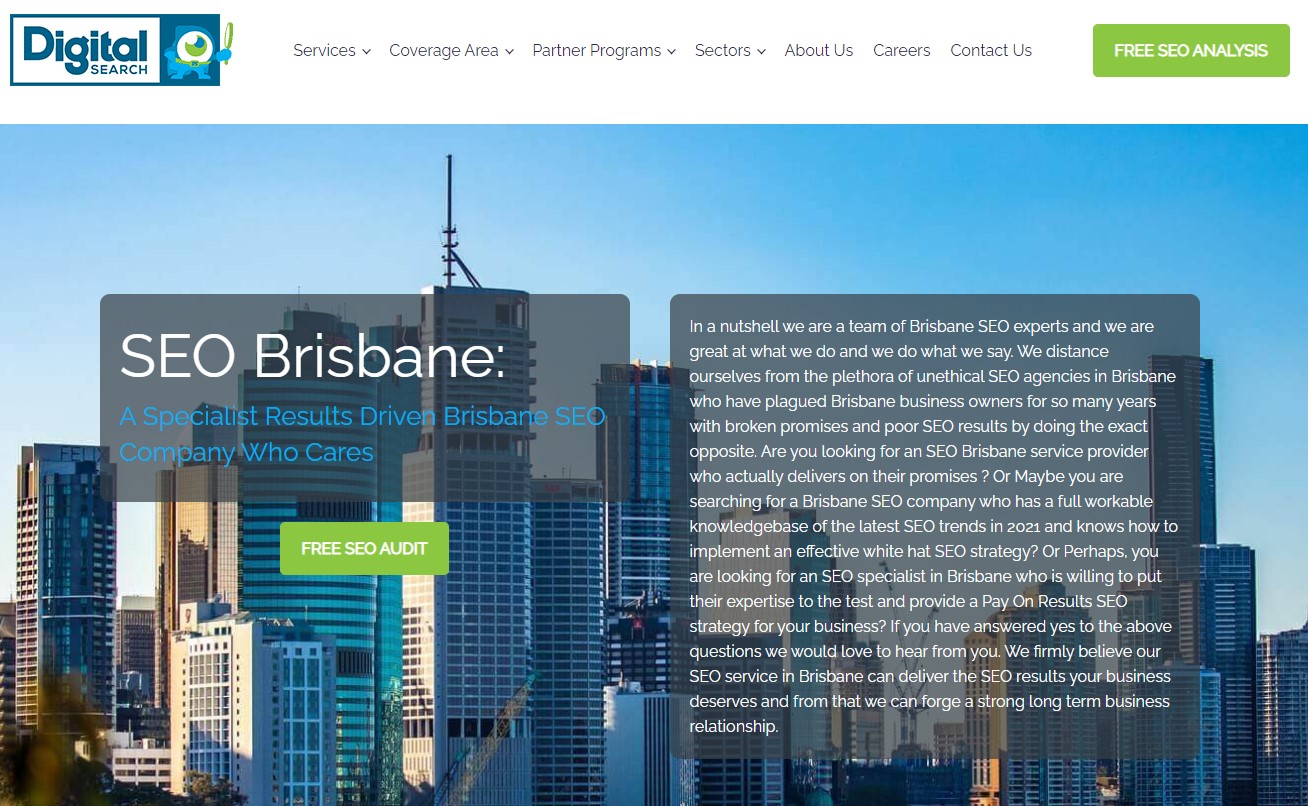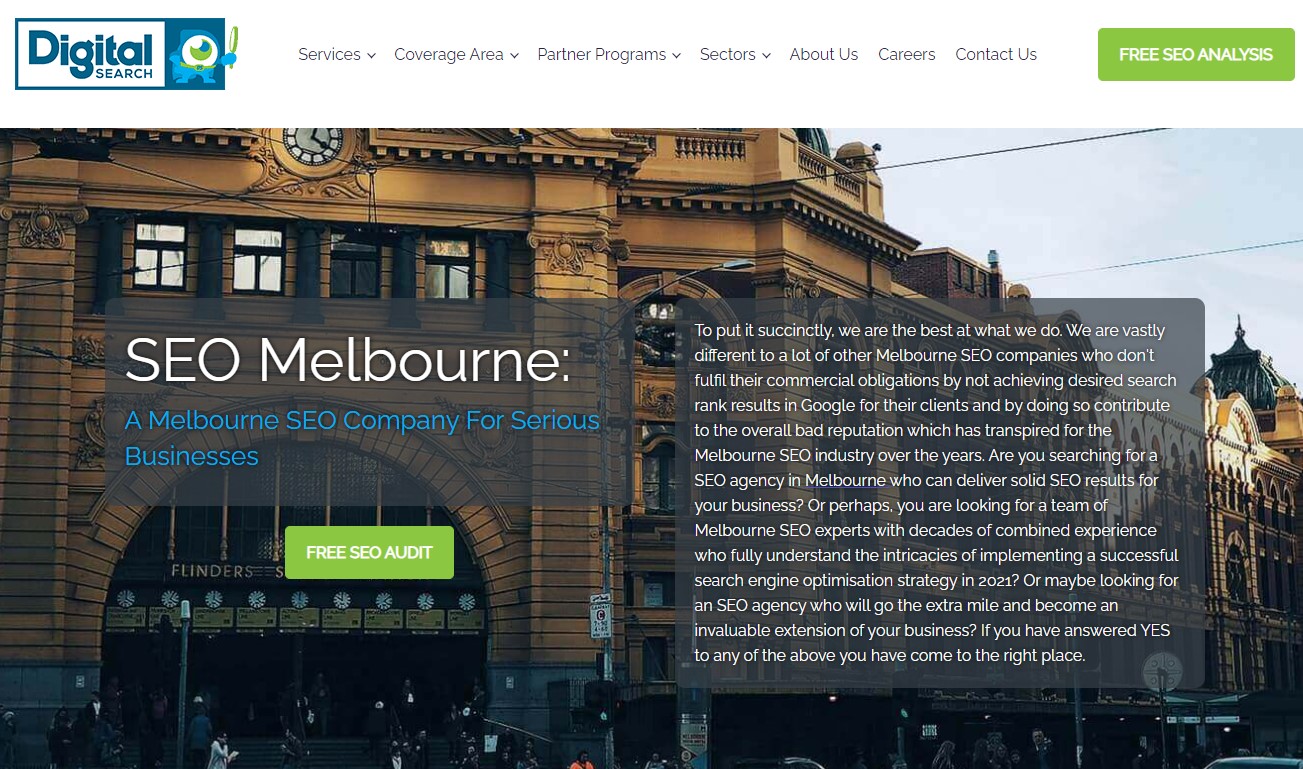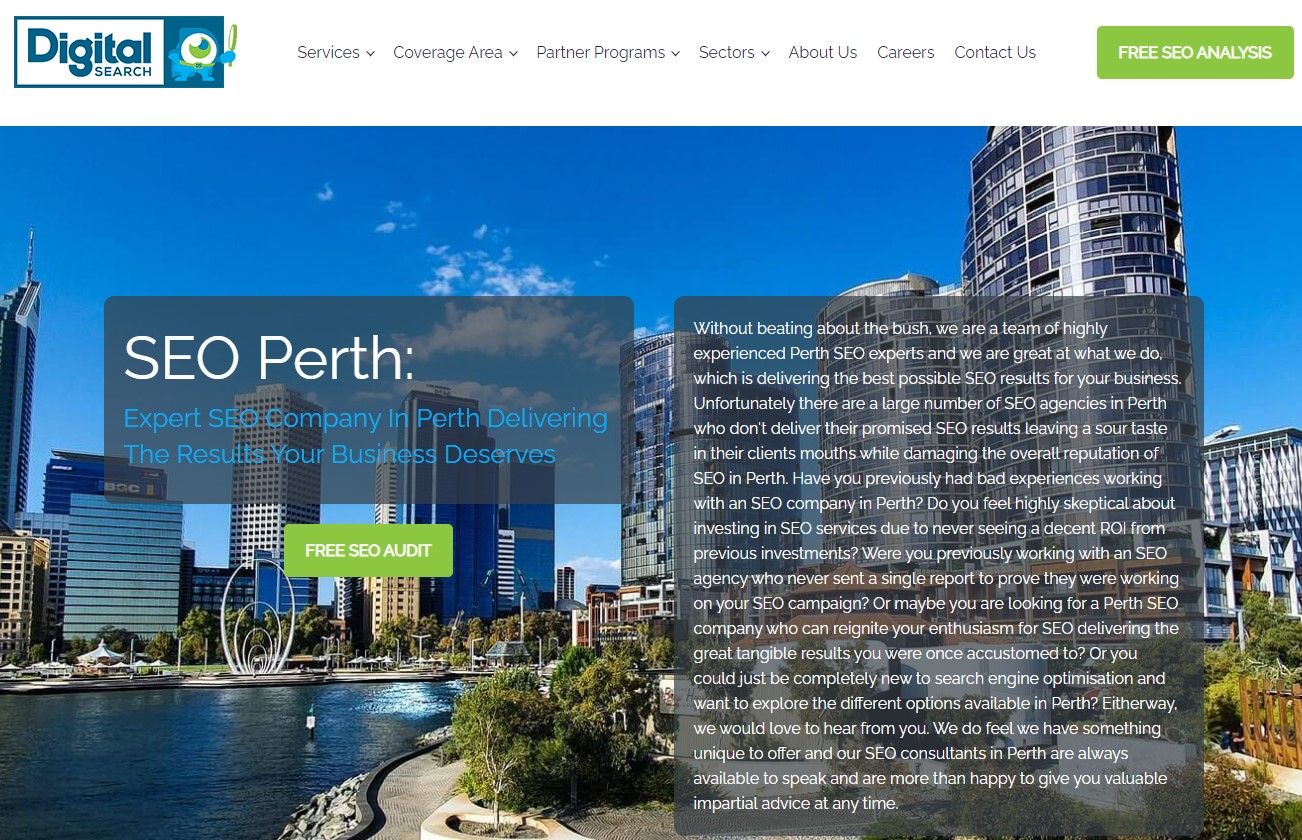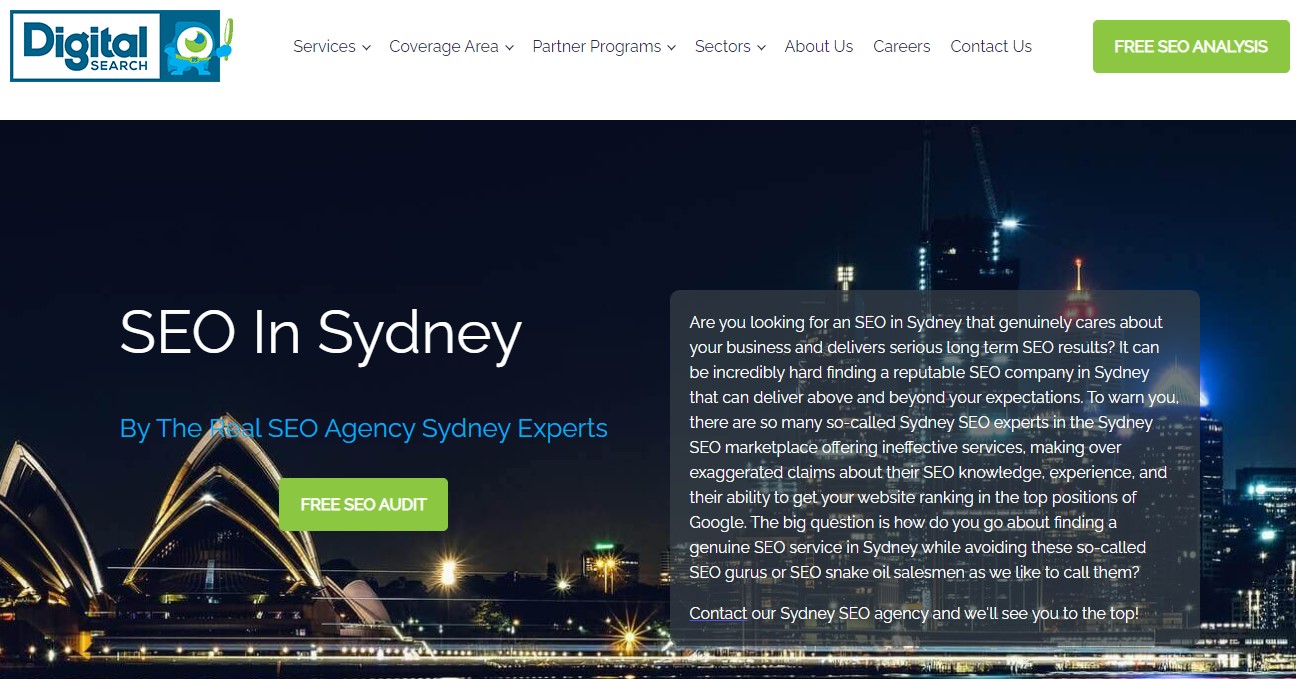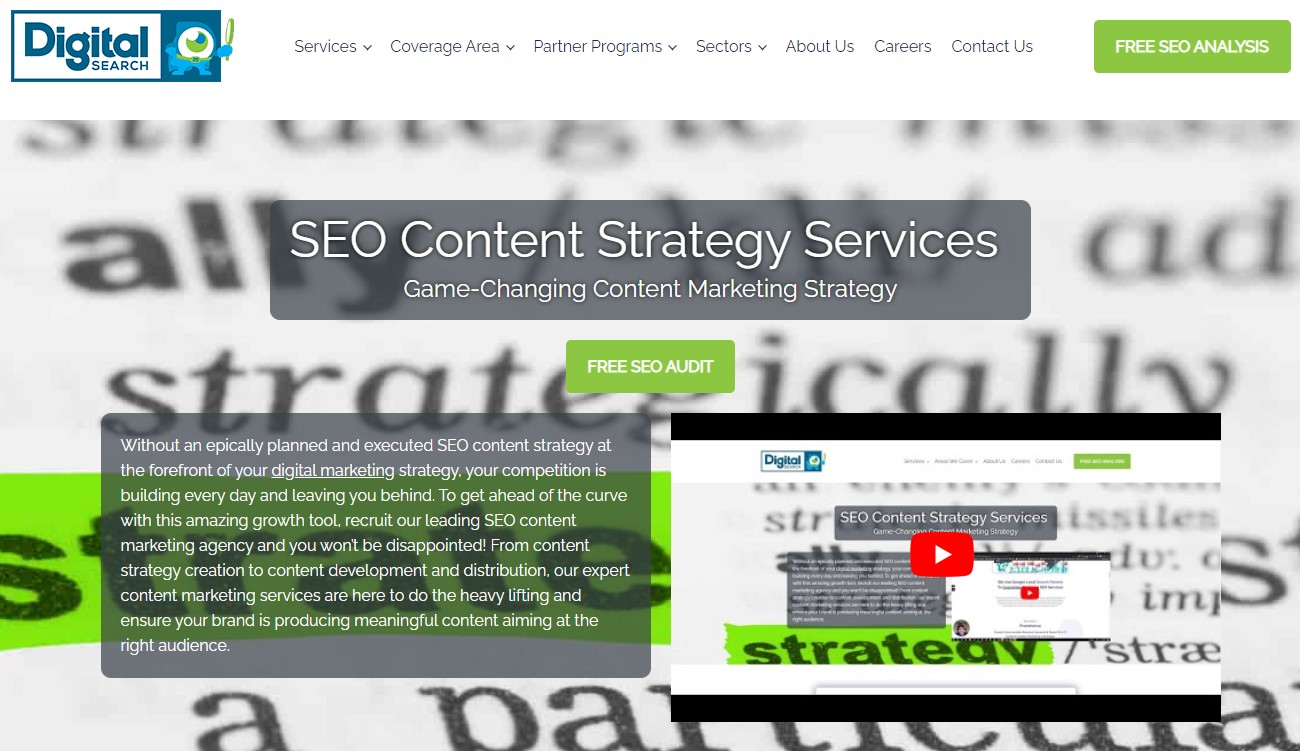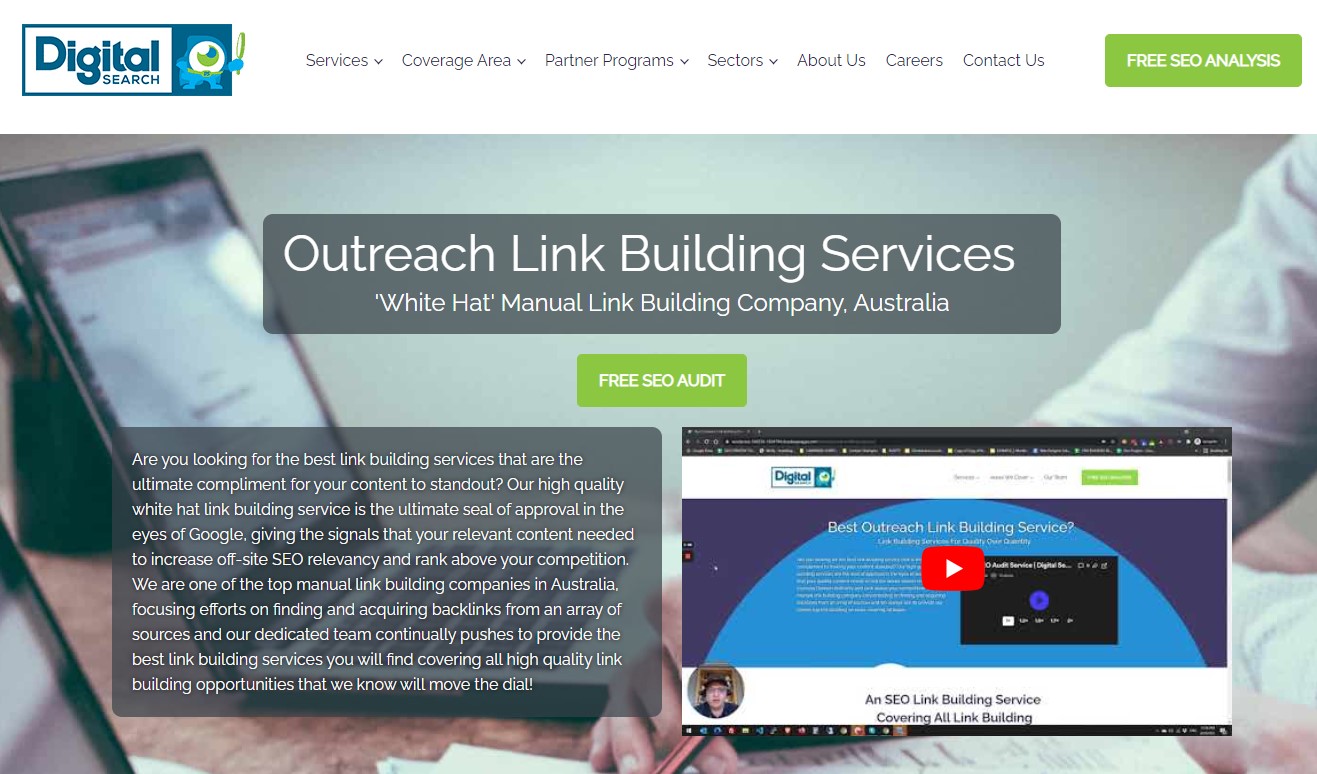 ---
Business address
Digital Search Group Australia Pty Ltd
Suite 1A Level 2 Gordon Executive Centre, 802 Pacific Highway

,


Gordon

,


NSW




2072




Australia
---
Contact details
Phone:
+61 (02) 9844 5495
---