Mohawk
A flooring manufacturer of pre-finished solid and hardwood floors.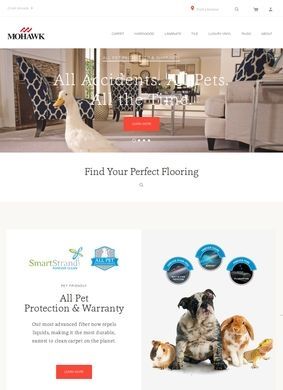 What's the best flooring for a rustic den or modern bathroom? See our #MAS2017 Pinterest board for inspiration! https://t.co/ihqvZvfLFh
Doug had so much fun at his party that he wants you to party too. Enter to win one of two prizes worth up to $1,500… https://t.co/oDD1WOMlbO
3 days. 60 miles. You did it, Atlanta! Congratulations to all of the @The3Day walkers on an amazing event!… https://t.co/Zd49kcKNv2
Rate Mohawk!