Mohawk
A flooring manufacturer of pre-finished solid and hardwood floors.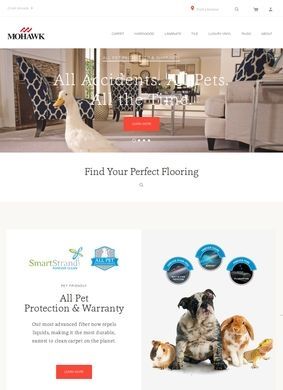 Thanksgiving is getting closer! Which kitchen would you want to be cooking in this year, bright and modern or warm… https://t.co/TFJ9Nkd0ER
RT @projectnursery: Busy parents just don't have time to labor over carpet stains. Think we'll go ahead and prevent them altogether with @M…
RT @projectnursery: Messy kids and pets can run at play and you can worry less! Flooring by @MohawkFlooring with SmartStrand technology res…
Rate Mohawk!