Mohawk
A flooring manufacturer of pre-finished solid and hardwood floors.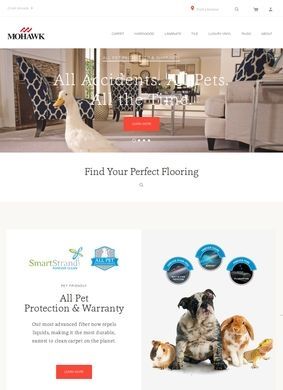 Two is better than one. Save on your flooring this fall and enter to win one of two prizes worth up to $1,500!… https://t.co/A2tdMBuW5W
Do you prefer a luxurious carpet or a handsome hardwood? Save up to $500 on a variety of styles during the #MAS2017… https://t.co/2nJ1aOteSU
Happy #FirstDayofFall! Who's ready for some #PumpkinSpice? https://t.co/whRCEEPCqS
Rate Mohawk!