Orlando Criminal Defense Lawyer is a legal firm focused on defending individuals facing various state and federal criminal charges. Established by attorneys Rajan Joshi, Michelle Yard, Samantha Angelastro, Andrew Reath, and Rick Jancha, the team draws from over 20 years of experience and extensive trial expertise to develop a strong defense for their clients. They cover a wide range of criminal defense areas, including assault, battery, Driving Under Influence (DUI) charges, drug offenses, domestic violence, robbery, and white-collar crimes among others.
One of their distinguishing features is their use of aggressive defense tactics, regardless of their client's situation. Their goal is centered around protecting and defending the constitutional rights of their clients. This approach is supportive to individuals needing someone to strongly represent their best interests in court.
In addition to the initial defense services, the firm also offers post-conviction reliefs such as sealing or expunging criminal records. This points to their comprehensive services designed to help their clients navigate the legal system from the start of their case to potential life after conviction.
For individuals seeking more information about the criminal process, the firm provides Frequently Asked Questions (FAQs), testimonials, and a blog section on their website. These serve as valuable resources for those seeking to understand their rights or learn more about the scope and nuances of criminal law.
The firm also extends their services to special groups such as juveniles, college students, and tourists. This wide reach demonstrates the firm's attempt to give each case the unique attention it requires for the best possible outcome.
Free consultation is another service Orlando Criminal Defense Lawyer offers, making it more accessible to individuals who may be potentially hesitant or financially constraint to access legal aid.
The firm has received recognition and awards in the legal field, contributing to their reputation as a well-decorated and highly-skilled law firm. One of their founding partners, Rajan Joshi, also takes an active role in reinforcing client rights, using platforms like video discussions to enlighten the public on certain legal scenarios such as a DUI stop.
Verdict: Orlando Criminal Defense Lawyer is a wide-ranging, specialized, and experienced legal firm that offers aggressive criminal defense services with an underlying commitment to uphold the rights of their clients. Their comprehensive approach to criminal cases, as well as their adaptability to handle unique situations, combined with their provision of free consultation, make them a solid choice for those seeking representation for state or federal criminal charges.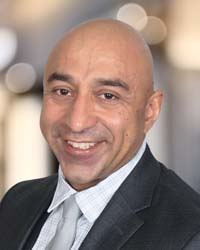 ---
Business address
Joshi Law Firm, PA
1800 Pembrook Dr, Suite 200

,


Orlando

,


Florida




32810




United States
---
Contact details
Phone:
4076611109
---