Florida Tax Lawyer is a legal firm specializing in a broad range of tax-related services. They offer complimentary consultations to potential clients, ensuring a thorough understanding of the client's needs before proceeding with any legal actions. The firm takes pride in its ability to guide clients through complex tax strategies and keep them informed about changing legislation.
Expertise in handling different taxation methods, capital gains and losses, casualty, theft and financial losses, and claims of the right doctrine, highlights their diverse knowledge. They possess a comprehensive understanding of corporations, partnerships, trusts, taxes on income and estates, tax implications related to Ponzi schemes, and real property taxation. The law firm also offers guidance in taxing reorganizations and in settling tax liabilities in a compromise. They also handle cases of tax fraud or other tax crimes.
The firm employs an individualized approach towards clients, understanding their unique needs. Once the legal team understands their clients' circumstances, they present various options to inform their clients of solutions best suited to their needs. This personalized representation is a hallmark of Florida Tax Lawyer's services.
They maintain an updated database of tax law videos to educate their clients and the general public on tax-related matters. The videos cover a wide spectrum of issues, ranging from tax refunds from Ponzi scheme losses to the United States taxation of foreign investors. The firm incorporates new plans, such as the Trump Tax plan, into their content, ensuring it stays relevant.
In addition to this, they offer comprehensive advice for pre-immigration income to help immigrants understand and navigate the foreign tax issues. An example is the tax issue related to the taxation of foreign investors in the US under the Trump Tax bill. Florida Tax Lawyer provides invaluable insights into significant changes in this area, such as reduced tax rates for non-resident individuals and foreign corporations, under this bill.
The firm's informational richness and considerable experience evident in their practice areas and personalized services make them a reliable option for individuals and businesses looking for tax law guidance. Their strategic approach in blending knowledge with experience while catering to individual client needs reinforces their professional credibility within the field.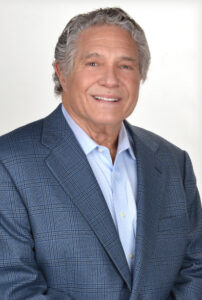 ---
Business address
Lehman Tax Law
1900 Corporate Blvd, Suite 301W

,


Boca Raton

,


FL




33431




United States
---
Contact details
Phone:
561-368-1113
---