Tallahassee Criminal Attorney offers a comprehensive array of legal services for individuals in need of criminal defense. The firm represents clients facing charges in a range of areas, such as assault and battery, drug possession, drug trafficking, felonies, guns and weapons offenses, probation violations, sex crimes, and white collar crimes. This variety of practice areas emphasizes the firm's commitment to offering full-service criminal defense options to its clients. With a proven track record of success, the firm promises strong representation for its clients.
The business also specializes in criminal appeals, including illegal sentencing, resentencing, newly discovered evidence, and ineffective assistance of counsel. This indicates its readiness to handle both pre-and post-conviction scenarios and its dedication to representing the rights of those who may have been wrongly convicted.
Federal crimes such as racketeering/RICO, bribery and corruption, and asset forfeiture and seizure are also handled by the firm, demonstrating its broad capabilities across the criminal defense spectrum. Offering consultation for allegations of federal offenses demonstrates the firm's capabilities to undertake more complex and serious cases.
The firm's founder, Luke Newman, is positioned as a tough and experienced attorney with a comprehensive understanding of the Tallahassee criminal justice system. The website communicates his commitment to fight for his clients' rights and serves as a reliable source for those facing criminal charges in the Tallahassee area.
Beyond representation for criminal offenses, the firm also shows its versatility by providing services related to bail/bond hearings, probation violations, university disciplinary actions, restraining orders/injunctions, and crime victim rights/confidentiality. This wide coverage exhibits the firm's encompassing approach to legal defense and support.
The firm also encourages potential clients to schedule a consultation. This shows its readiness to create a personalized defense strategy based on the individual's specific charges and circumstances. Calling attention to such a service signifies the firm's readiness to offer customer-focused solutions and support from the beginning of a client's legal journey.
In conclusion, Tallahassee Criminal Attorney provides an extensive range of services to support individuals facing criminal charges. Its dedication to handle both pre-and post-conviction cases paired with a wide variety of practice areas makes it a comprehensive choice for individuals in the Tallahassee area seeking legal support. Additionally, its mentioned dedication to fight for clients' rights and its customer-focused approach promotes trust and reliability.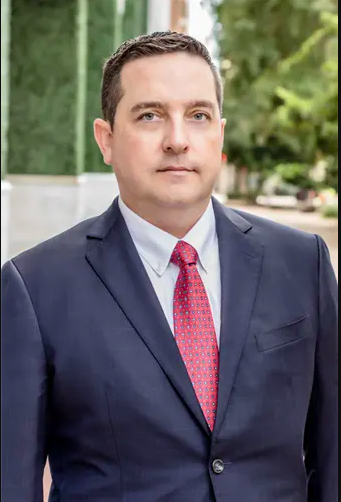 ---
Business address
Luke Newman, P.A.
908 Thomasville Road

,


Tallahassee

,


Florida




32303




United States
---
Contact details
Phone:
8502244444
---