Balance Transfer Expert is an independent comparison website for 0% balance transfer credit cards available online in the UK. Since their inception in 2002, they have been providing an easily accessible service to compare various balance transfer deals and offers, which are updated daily. The website also offers an array of insightful articles, tips, and answers to frequent questions related to balance transfer credit cards.
The company defines balance transfers as processes where an existing credit card balance is moved to a new card, typically offering 0% interest for a limited introductory period. Following this period, the card provider applies a high standard interest rate to any remaining balance; this rate is often a 22.9% APR variable, possibly more.
Several popular balance transfer cards are listed on the website that potential users can review and compare. The company's articles regularly cover different aspects of balance card use, such as credit card limits. A key feature of the service is its ability to save customers money by enabling them to avoid interest during the introductory period.
Balance Transfer Expert thereby delivers a convenient and valuable tool for anyone looking to understand, compare, and utilise balance transfer credit cards in the most effective and beneficial manner possible. Its continually updated content ensures users have the most current and relevant information to make informed decisions.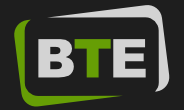 ---