0% Credit Card Expert is an independent website offering a comprehensive platform that compares all 0% credit cards available online in the UK. The website, which has been operational since 2002, provides users with regularly updated credit card deals and offers. In addition to this, it makes understanding the often complex credit card marketplace easier through the provision of an array of articles, tips, and news.
0% Credit Card Expert primarily focuses its services on 0% credit cards, so-called due to their initial promotional period in which no interest is charged on purchases and balance transfers. This introductory offer can extend up to 28 months, but once the period ends, interest is charged on the remaining balance. The typical interest rate is representative of 23.9% APR variable, but it can also be higher.
Aside from comparison services, the platform also features regularly published articles that address a variety of topics. For instance, an article published in September 2023 addresses frequently asked questions about high limit credit cards in the UK. This article specifically provides information on credit cards with higher than average credit limits.
In conclusion, 0% Credit Card Expert presents a valuable resource for anyone exploring the 0% credit card market in the UK. It offers not only comparison tools but also helpful guidance through in-depth articles and regular updates. The website is a one-stop-shop for detailed information on credit card offers, permitting users to make informed and effective decisions on their financial needs.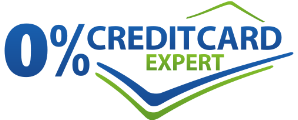 ---