In the directory for Kids and Teens, you will find information that is specific to kid and teen interests. Kids and teens can use this directory for a variety of uses including, but not limited to, homework, games, kid or teen friendly news and even topics of interest for their age groups. Parents will love the ease of use of the Kids and Teens directory. Safety is a top priority of most parents and this directory is a safe place for kids and teens to explore without fear of stumbling upon inappropriate items.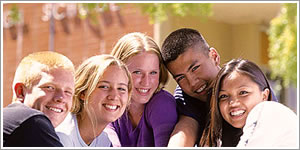 Looking through the directory there are areas of interest that pertain to just kids and areas with pertinent information for teens. Items of interest for school-age children could be arts, games, school time, and even news for that last minute research project on a current event. Children will love doing research for their homework when they see how easy it is to find the information through the directory. Kids may even want to do research on their own of the fun topics that can be found throughout the directory. Games are a great way for kids to learn and not realize that they are learning, so check out the games that are listed in the directory. Have pre-school children? Look no farther than the preschool section to find age appropriate activities.

Items that teens would find of interest are health, teen life, entertainment, and people and society. Image is a huge thing for teens. Where better to find information that is healthy for a teen than this Kid and Teen directory. Healthy eating habits for teens may be found in the health folder in this directory. Teens love sports, whether it's football, basketball or cheerleading. They can research or just read about sports items of interest. Teens will enjoy the effortless work involved with finding cool information in this directory.

Both age groups will find useful information of all types in the directory such as family, computer, sports and hobbies and even international topics. Explore with your kid or teen and see how easy it is to find whatever it is that interests you. Happy searching!
The Internet can be a dangerous place for kids and teens of all ages. There is a constant threat of dangerous when your child searches the Internet alone. In addition, finding an age appropriate website, with activities and information your child will enjoy, is not always easy. However, the websites listed in this one helpful directory will steer your child into the right direction and provide them with fun, educational, and exciting activities that will keep them busy for hours on end.
Our directory contains a comprehensive listing of subjects that will challenge the mind, encourage creativity, and excite the playful mind. We specialize in topics that kids and teens enjoy, and parents approve of. An example of some of the activities you'll find in this directory include fun themed games separated by age category, advice on family life, help with school work, fun entertainment topics, and much more. There is literally something for every age, gender, and interest.
The websites that you'll find in this directory are strictly for kids and teens! They are family oriented, safe websites that will keep your child busy. When your child is out of school, they need something to keep their minds stimulated. Whether it's learning something new, touching up on skills they've previously been taught, or just having fun, you can feel safe in the knowledge that they are occupied in a kid-friendly atmosphere with children of their own age.
It may be too hot, or too cold to head outside and play, but there's always a lot to do here. Kids and teens particularly enjoy the Sports & Hobbies section, where they can partake in a wide variety of online sports games. Participate in team matching, or individual play. All your children's favorite sports games can be found here.
Because our directory offers only the safest websites for kids and teens, you can eliminate the need to constantly monitor their online activity. When you know your child is safe, you can find the opportunity to get things done for yourself! Your children will have so much fun, they'll want to come back again and again.
---
Articles related to Kids & Teens:
---
---
There are 14 Kids & Teens web directory related resources in this category!
---
CDC Family Health

Different articles on the family health of men, women, children, and individuals with specific disabilities. You can listen to a pod cast on a variety of health topics, learn about recent events in the news with the CDC, and become aware of upcoming activities or events.

http://www.cdc.gov/family/

---

Children Story Tales

This website was created by Sybil Shearin. This site is for children of all ages and is free. All stories are original and teach as well as entertain.

http://www.childrenstorytales.com

---

Discovery Kids

Discovery Channel's Kids section website. Contains games, puzzles and lots of information specially tailored for the little ones. A quiz section is also included, along with an online shop.

http://kids.discovery.com/

---

EIA Energy Kids

Website of the US Energy Information Administration, with a section exclusively dedicated to kids. Here they can learn about energy, how to conserve and use it properly and play games related to the subject.

http://www.eia.gov/kids/

---

Kids.gov

The official web portal for kids provided by the US government. There are three age sections, each with age-appropriate content. Games, videos and learning resources are available on each section.

http://kids.usa.gov/

---

Nasa Kids' Club

Online resources for kids provided by NASA. Interactive website features lots of games, information and other fun activities for children. Popular TV-show characters are used to portray the different kinds of activities.

http://www.nasa.gov/audience/forkids/kidsclub/flash/

---

Poems Club

A collection of free poems for kids from famous and amateur poets.

http://www.poemsclub.com

---

NGA Kids

The National Gallery of Art's kid section. Presents artwork, events and information related and aimed at a child audience. Adobe Shockwave player is needed to play the art-oriented games on the website.

http://www.nga.gov/kids/

---

Nickelodeon

Official website of the children's TV channel. Provides kids with games, videos, music, movies and a social club for kids. Also includes news about stars from popular kid shows.

http://www.nick.com/

---

Online High School Diploma Program

This website prime focus is helping teens earn their high school diploma online. Their web based program includes teachings in Math, Science, Language Arts and Social Studies. Their course offerings are also helpful for those who have just graduated and are studying for college placement exams.

http://www.highschooldiploma.org

---

Plus Plus Tutoring

Ttutoring service that offers various types of tutoring services to individuals in need of home, private, or school based tutoring services.

http://www.plusplustutoring.com

---

Star Fall

Fun teaching tool for preschoolers and kindergartners who are learning to read

http://www.starfall.com/

---

Teen.com

Website designed with a teen audience in mind. Provides latest news in fields like entertainment, a video section and quizzes about teen favorite TV-shows, actors, music, artists and movies.

http://www.teen.com/

---