Mohawk
A flooring manufacturer of pre-finished solid and hardwood floors.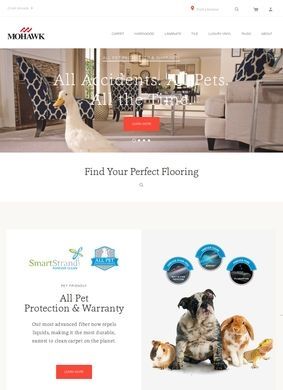 Select styles of our hard surfaces are on sale now during our #LoveYourFloor Sale! For details & a $500 back coupon… https://t.co/VZlDgtjUIM
Introducing our Ashton Park collection of tile. Check out the beautiful styles in today's blog post on… https://t.co/YZlxX1FKfs
It's the last day to win in our #LoveYourFloor Sale sweepstakes! Enter today to win one of two great prizes. Details https://t.co/CymP7V2Qc2
Rate Mohawk!