Mohawk
A flooring manufacturer of pre-finished solid and hardwood floors.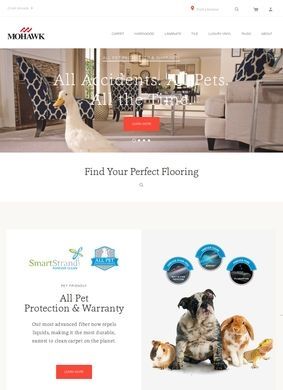 Are you ready to tackle #spring cleaning? For floor care tips, check out today's blog post on #CreativeHome.… https://t.co/r7xkItCwGA
@dull_life Hi, we'd love to help! Can you please send us a DM? We have some questions about your flooring.
It's the #firstdayofspring but that doesn't mean you have to stop skateboarding inside the house. #solidtech… https://t.co/Y8uldv8UHh
Rate Mohawk!