In these times a small business owner cannot afford to be uniformed about the law and how the many aspects of the law can affect their business. Of course it is not expected that a small business owner will take the time to become a certified attorney, but it is expected that a small business owner will at least check a web directory to find an attorney that will help them keep their business out of trouble.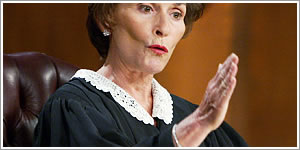 A good business owner also understands that the law is not just something that people use to sue other people, there are many legal dealings every day that business owners need to be aware of that can affect their business. Without proper legal representation, and without a solid legal structure to a business, there could be legal problems down the line involving employees or taxes. It pays to invest in a good lawyer.
Everything a small business does is subject to scrutiny of one sort or another, and in some cases that scrutiny comes in the form of a lawsuit. While it is impossible to see every lawsuit coming, it is possible to put a strong legal structure in place to avoid a lawsuit having too large of a negative impact. Work with an attorney to develop employment contracts, independent contractor agreements, vendor agreements, and any other kind of agreement you may need to do your business.
Being dragged into a lawsuit will certainly have bad consequences upon both your business and your business`s financial status. Once you have troubles with the law, your image will be seriously affected and this thing prevents customers from using your services or buying your products. It is highly recommended that you pay for an attorney instead of having trouble with the law and therefore paying a penalty clause for instance, that can reach one million dollars.
You can often see owners of some large businesses that are being charged for all sorts of delicts, mainly those which concern money, taxes and fees or assessments to the government for the simple fact that they did not have an attorney to make sure their business makes money in a perfectly legal manner. The punishments one can get for breaking the law, regardless of how serious the crime is can consist in a ransom or even years in prison. In this web directory you can find law firms that offer their services for any business owners that wants to do everything according to the law.
Moreover, along with the services these firms offer in law, they also answer frequent law-related questions.
Any time your business hires someone, or comes in contact with another company, there is the potential for a lawsuit. Any time you sell a product or provide a service your company is opening itself up to a potential lawsuit. That is why it is critical to protect yourself with a solid legal structure right from the beginning.
The legal process works both ways, and there is nothing to say that you or your business may not find it necessary to protect your interests with a lawsuit of your own. Always take into the financial and business ramifications involved in any lawsuit prior to sending the lawyers after someone. Ask yourself if the outcome of the lawsuit will offset the costs financially, and to your company's reputation, that will result from the procedure. Sometimes it pays to not use the law on your side.
There are 328 Law web directory related resources in this category!
---
Abrahamson & Uiterwyk

Personal injury law firm handling auto accident and premises liability cases in Tampa and Clearwater, FL.

http://injurylawteam.com

---

---

Amy Sara Cores, Esq.

Specializes in child support and custody cases in the state of New Jersey. She provides answers to general FAQs related to child support.

http://amysaracores.com/nj-child-support-case-info/

---

---

Arab Lawyers

An arab lawyers directory organized in regional categories, featuring articles, news and a blog.

http://www.arablawyers.com/

---

---

Axiclaim UK

Claim Compensation for medical negligence, dental negligence or a defective Medical Product. Experts support you every step of the way (no fees until we win).

http://www.axiclaim.co.uk/

---

---

Baumgartner Law Firm

Houston personal injury law firm with over 30 years experience in serious accident cases.

https://baumgartnerlawyers.com

---

Bomar Law Firm, LLC

Former IRS Office of Chief Counsel lawyer Cal Bomar is an Atlanta, Georgia tax attorney who represents clients in tax relief cases, IRS and state audits, appeals and Tax Court litigation.

http://www.bomarlawfirm.com

---

Brandon Injury Attorney

Based in Clearwater, Florida; represents victims injured in an auto accident, motorcycle accident or other type of incident.

http://www.theinjurylawyers.com/brandon-injury-attorney.htm

---

Brooks Brothers Bail Bonds

A veteran owned and operated Las Vegas agency. We are locals who provide bail bonds assistance 24 hours a day with free consultations and affordable bail.

http://www.brooksbail.com

---

C&K OKC Bail Bonds

EP

Offers professional bail bonds services throughout the State of Oklahoma and operate 24 hours a day, 7 days a week.

http://www.bailbondsokcok.com

---

Carson Law Firm

St. Louis Divorce lawyer, Leigh Joy Carson, is an aggressive litigator with compassion for family law issues. Areas of practice include divorce, child custody, mediation, visitation, modification.

http://www.thecarsonlawfirm.com

---

Cooper Law Partners

A personal injury law firm based in Naples, FL.

http://cooperlawpartners.com/

---

Cueria Law Firm, LLC: New Orleans Accident Lawyer

Personal Injury Lawyers New Orleans providing legal representation to injured clients in Louisiana. They focus on personal injury cases from car accidents, trucking accidents to Jones Act Cases. Their national Maritime Lawyers are able to expertly litigate cases involving all manner of offshore injury throughout the United States.

http://www.cuerialawfirm.com

---

David A. Weintraub

A securities arbitration attorney handling FINRA arbitration, unauthorized trading, stockbroker fraud and hedge fund losses; Florida based.

http://www.stockbrokerlitigation.com/

---

Downriver Lawyer

Dedicated to providing their clients with specialized legal advice and services.

http://downriverlawyer.com/services/bankruptcy/

---

Drink Driving

Comprehensive information on UK driving laws. Including maximum legal limits, police procedure, sentencing guidelines, legal advice and magistrates court guide. Online embeddable BAC calculator, drink driving solicitors directory and discussion forum also available.

http://www.drinkdriving.org/

---

Drug Driving

It is a criminal offence to drive with certain specified legal & illegal drugs in your system, that exceed the statutory legal limit of that drug. Information on maximum legal limits in the UK, police procedure, drug driving defences and insurance for drivers with drug driving endorsements.

http://www.drugdriving.org.uk/

---

Erik G. Abrahamson

Auto injury lawyer, representing Abrahamson & Uiterwyk firm, offering related services.

http://tampapersonalinjurylawyer.com/

---

Filipino Lawyers Directory

Dedicated to bringing together attorneys and clients from similar backgrounds allowing them to communicate and identify with each other to get the most out of their relationship.

http://www.filipinolawyers.net

---

Flick Law Firm

Resource for those involved in a truck accident, a car accident or a cycle accident. Offers several ways through which you can get in touch with attorneys who specialize in accidents and are set on giving you a fair representation in a trial.

http://www.flicklawfirm.com

---

Global Lawyers Directory

A general attorney directory, organized in regional categories. All listed attorneys go through a licensing verification process to make sure they are in good standing with the state agency issuing their license at the time of joining the directory.

http://www.legalglobal.com

---

Goldberg & Osborne

Personal injury lawyers covering all Arizona (U.S.) cities. The clients will pay no fee until the case is settled or won.

http://1800theeagle.com/

---

Goldberg & Rosen

A law firm in Miami, FL. Their team consists of several highly successful and caring lawyers, specializing in medical malpractice, personal injury, maritime accidents and more.

http://www.goldbergandrosen.com/

---

Goldberg Finnegan: Baltimore - DC Personal Injury Attorneys

Goldberg Finnegan personal injury lawyers bring decades of experience to work for you. With multiple offices throughout Maryland we can and will come to you to help you. Call today for a free case evaluation.

https://www.goldbergfinnegan.com/

---

---

---

Greg Monforton & Partners

Windsor, Ontario based lawyers with experience handling personal injury, car accident, and wrongful death claims. If you have been injured or someone you know is suffering contact us to discuss your case for free.

http://www.gregmonforton.com

---