Whether your an artist, agent or just curious, among this web directory you will find a variety of organizations, clubs and association dedicated to the fields of the Arts and Humanities. From associations that help budding artists find their voice, to non-profits that sponsor public works, this web directory is filled with helpful, detailed information regarding the organizations that encompass the Arts. Art organizations can be one of the most useful and helpful tools artists have at their disposal.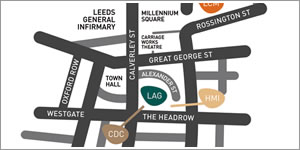 From sharing and learning information from more experienced artists and designers, to simply knowing where to look to find health insurance if you're a freelancer, this web directory can help. There are thousands of organizations around the world that specialize in the Arts and Humanities. When utilizing the resources of this web directory there are a few key things to keep in mind.
As said, there are many organizations in the art field that deal with certain activities such as sponsoring your projects, helping you whenever you want to advertise your work, site or art gallery or some of them deal with making transactions such as selling or buying certain works of art, from photographs to paintings and well carved sculptures.
This web directory offers you the possibility of contacting one of these organizations that you can find helpful, depending on what your needs are. If you are that kind of artist with an increased demand for you work and you do not have the necessary time to browse the internet for art organizations, this web directory does it for you. You simply submit to this web directory and we do all the work, all you have to do is to decide whether you need to be sponsored or you need other type of help. It is safer, easier and way quicker.
Among these art organizations, you will also find clubs that are art related, where you can join and have a chat with other artists in order to share your experience, talent or why not even set up a future collaboration. It is as simple as that, there are lots of benefits from submitting your site to this web directory in order to take advantage of the art organizations, especially of the ones mentioned above that are free of charge.
There are three major types of websites, .gov, .com and .org. The information found on each can be useful but there are differences between them. Websites that end in .gov are typically government run or sponsored. These types of websites typically detail organizations that work with or for governments and are great for finding information regarding public works of art, grants and other government sponsored projects. Websites and organizations that end with .com are mostly businesses, either promoting or offering services of some kind.
These organizations are great for sharing knowledge, conducting business and networking among the art and design fields. Non-profit organization websites typically end in .org and are useful for community action among designers and artist, but can also be useful for researching information as well as obtaining loans, grants and commissions for projects.
There are 67 Organizations web directory related resources in this category!
---
Alliance for The Arts

Serving as an advocate for the arts this group provides pertinent information about cultural art organizations throughout New York State.

http://www.allianceforarts.org/get-the-facts/services-to-cultural-organizat.php

---

Affordable Art Fair Seattle

In an effort to demystify art collecting, Affordable Art Fairs were developed to showcase young up-and-coming artist in a casual, non-threatening environment. Galleries are required to showcase pieces ranging from $100-$10,000 with more than half under $500. This year's inaugural event in Seattle, Washington will take place September 8th.

http://affordableartfair.com/seattle/

---

Ah Haa School for the Arts

Dinamic art center based in Telluride, Colorado, that offers year-round classes, workshops, art trips and retreats, open studios, lectures, Family Days, exhibitions and special events.

http://www.ahhaa.org/

---

AIA Tampa Bay

American Institute of Architects provides programs including educational programs, design competitions, community service programs and serves as the united voice of the architecture profession, via its regional post in Tampa Bay.

http://www.aiatampabay.com/

---

Americans for the Arts

Providing networking resources to support the growth and development of the arts and culture by promoting public and private awareness.

http://www.artsusa.org/

---

---

---

Art Association of Jackson Hole

The Art Association of Jackson Hole (Wyoming) is dedicated to encouraging a creative community by providing everyone with exposure to education and enjoyment of a wide variety of art experiences, no matter of age or occupation.

http://www.artassociation.org/

---

Art Center Sarasota

EP

Art Center Sarasota offers creative opportunities that are affordable and accessible to the entire community with curated and juried exhibitions, classes, workshops and educational programs for youth and adults plus special events each year.

http://www.artsarasota.org/

---

Art for Change

EP

Provides access to a network of artists and volunteers dedicated to the promotion of artists from diverse ethnic and racial backgrounds.

http://www.artforchange.org/

---

Art for Progress

Non profit arts organization committed to the cultivation and support of anonymous artists working in diverse fields: the visual arts, fashion, music, film, and new media, located in New York City.

http://www.artforprogress.org/

---

Art in Defense of Human Rights

EP

Established by the Danish sculptor, Jens Galschit, who wanted to erect his own sculpture, which he entitled 'Pillar of Shame'.

http://www.aidoh.dk/

---

Art in General

EP

Nonprofit organization that provides a laboratory environment for the newest of today's art, work that is often underrepresented in art museums or commercial galleries.

http://www.artingeneral.org/

---

Art in the Public Interest

EP

Nonprofit organization founded by art enthusiasts dedicated to bringing the arts together with community and social concerns.

http://www.apionline.org/

---

ArtistResource

EP

For and about San Francisco Bay Area art and artists, with shows, events, advice, competitions, jobs, galleries, materials, classes, and personal stories. Also includes an area for poets, with opportunities and readings.

http://www.artistresource.org/

---

---

ArtPoint

EP

Organization that supports the fine arts museums of San Francisco through a year round program of art events including private tours, cocktail parties and benefits.

http://www.artpoint.org/

---

Arts Council of the Conejo Valley

Art organization depending of the Conejo Valley, that conducts activities via the art council and cooperative programs.

http://www.conejoarts.org/

---

Arts Midwest

Offers diverse visual, and literary, art programs for residents living in the Midwest. Visitors can find information on their website as well as art and cultural experiences for the community.

http://www.artsmidwest.org/

---

Arts Midwest

Arts Midwest offers creativity, nurtures cultural leadership, and takes people into meaningful art experiences, bringing vitality to Midwest communities and enriching people's lives.

http://www.artsmidwest.org/

---

Arts Midwest

EP

Organization that provides funding, training and art publications for those interested in fine arts.

http://www.artsmidwest.org/

---

Artwell Gallery and Community Arts Center

Artwell serves both urban and rural communities in Northwest area of Connecticut, supporting contemporary artists via instruction and lectures and to sustain a gallery the encompasses both efforts.

http://artwellgallery.org/

---

AS220

EP

Nonprofit organization whose primary role is the maintenance of an uncensored and unjuried forum for the arts in Rhode Island.

http://www.as220.org/

---

Atlanta Contemporary Art Center

The state-of-the-art facility of this NPO contains a variety of exhibitions and educational programs including an expanded Studio Artist Program.

http://thecontemporary.org/

---

Atlanta Fine Arts League (AFAL)

AFAL is a limited membership organization dedicated to expanding an atmosphere for our artists to share ideas, find support and build professional connections.

http://www.atlantafineartsleague.org/index.shtml

---

b.j. spoke gallery

b.j. spoke gallery is a member owned and run cooperative art gallery exhibiting majority of the finest artists on Long Island, now offering associate membership.

http://www.bjspokegallery.com/

---

Bay Area Book Artists

Group of independent artists bound together by a passion for the book arts, promoting themselves via the Book Arts Jam, an annual day-long celebration in Silicon Valley, California.

http://www.bayareabookartists.org/

---

Bluff Park Art Show

This juried art show outside of Birmingham, Alabama is entering its 49th year. This is a regional favorite in a beautiful location highlighting talented regional artists that utilize diverse media. The Bluff Park Art Show is held the first weekend of October.

http://www.bluffparkartassociation.org/

---

Boulder County Arts Alliance

BCAA supports art opportunities nurturing arts via collaborations and experiments in all forms, plus grant programs.

http://www.bouldercountyarts.org/

---