Arts & Humanities Directory
Art takes our normal everyday existence and turns it into a life of joy and enrichment. There are so many things that enliven our thoughts. Everything from the classical arts like literature and humanities, to the pop arts like animation, comics, and design. Culture in the form of performing arts like movies, television, and theater. And the finer arts like history, education and museums.
The arts directory is also a resource for those creating and participating in the development of art. Sections on graphic design (everything from fans, to samples to learning), architecture (historical vs. modern, clients vs. designers, form vs. function), visual arts (cartooning, design, technical proficiency), technical writing (finding gigs and finding resources), typography and writers resources categorized for easy search. Professional sections on video (homemade, professional, careers), rhetoric, photography (amateur, professional, film vs. digital), and organizations for those seeking important resources. And lastly, sections on arts education, and ethnic & gender studies.
Popular sections include divisions on body art (from tattoos to piercings), and participatory sections like forums, blogs, and chat areas to form communities of like interested individuals in the pursuit of their artistic bent.
A directory of the arts would be incomplete without including sections on consumers of art. A major section on comedy (movies, television, theater, radio), literature (classical, novels, short stories, and poetry), art listings (museums, shows and galleries).
A robust section on antiques. Everything from furniture & jewelry, to shops and store and other places to purchase items, to techniques and sites for finding and restoring old items.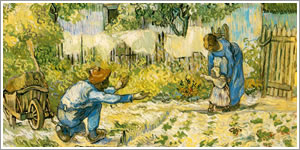 Finally, there is a section of work divided by genre. Your search may begin with something as simple as 'horror' or 'comedy' or 'western' and a world of possibilities is introduced from this major topic. Art is often divided by period and this directory cross-references with the recognized historical periods
The arts directory is a collection of cross-functional categories for everything one could possibly want in their artistic pursuit. Whether as a creative force, a fan or anything in between, the arts directory has the major categories of interest followed by subdivisions of like interest.
---
Articles related to Arts & Humanities
---
Are you looking for a simpler, more convenient way to conduct business, read great literature, prepare for exams, or gather data for a term paper? Welcome to jasmine's arts directory- a directory of Internet sites with resources to help you quickly and easily satisfy your research and information needs.
Without leaving home, you can use the power of the Internet to easily locate real and virtual art libraries around the world. For anyone with an Internet connection, a wealth of authoritative online depositories of information await, including downloadable e-books, audiobooks, and videos, archived and current newspaper articles from regional and local weeklies and dailies, magazine and journal articles, and great literature in downloadable formats. Our online art directory takes the guesswork out of where to find the best online ready reference information, homework research aids, and leisure reading.
While it's still commonplace to visit your local public library to borrow the latest bestseller, today, with Jasmin's art directory, you can avail yourself of a wealth of library services while sitting in front of your home or office computer. Quickly and easily search for, request, borrow or buy both physical and virtual books, magazines, music and videos.
---
There are 12 Arts & Humanities related resources in this category of our web directory!
---
Americans for the Arts

The Americans for the Arts is a non profit organisation established in 1960. Their website includes resources and services for those who wish to take part in the project of advancing arts and arts education in America.

http://www.americansforthearts.org/

---

Arts - The New York Times

The Arts page of the New York Times website. Features articles which are art-related, along with the newest information about artists, projects and upcoming artistic events. Editorials on arts are also available. Users can read up to 10 free articles monthly, without any kind of subscription.

http://www.nytimes.com/pages/arts

---

DeviantART

Always providing motivational critiques, as well as resourceful journals and comments, it's no surprise that this deviant is also heavily involved in heading up exhibitions and devmeets with other deviants.

http://www.deviantart.com

---

National Endowment for the Arts

Established by the American Congress in 1965, the National Endowment for the Arts has contributed directly as a federal government branch to the promotion of the American artists and their works. The website offers information about their activity, reports and budget plans.

http://www.nea.gov/

---

Rising Sun Studios

Audio editing, mixing and mastering, vibe and atmosphere, high end analog gear.

http://www.risingsunstudios.com

---

A List Apart

Website dedicated to exploring web design in all its forms and shapes, with an emphasis put on the best practices that drive the best design techniques. It also explores the current web standards in terms of web design and art.

http://alistapart.com/

---

Art.com

Find any poster, art print, framed art or original art at good prices. All posters and custom framing 100% satisfaction guaranteed, fast delivery.

http://www.art.com

---

Arts Journal

Art portal dedicated to artists and their works. Includes resources, articles, information and ideas for artists and art lovers. Theater, dance, visual, music and media arts are presented.

http://www.artsjournal.com/

---

Bridget de Courcy

Bridget de Courcy teaches people how to sing from her studio in Muswell Hill, North London.

http://www.bridgetdecourcy.co.uk

---

Fotoviva Art Prints

Specialising in printing various art pieces for the home decoration market such as canvas prints, poster art and modern acrylic prints.

http://www.fotoviva.co.uk/

---