WordPress Themes
A one-man-company specializes in developing and designing digital products that are mainly required by WordPress users.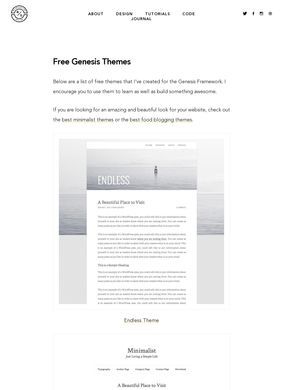 Join the Conversation @bgardner
@mantic59 @brianclark That's because we want you to know we are still workin' on it. ;-)
@mantic59 @brianclark I'm pretty sure we just emailed our customers with an update — and since I am one, I got said email.
Really pleased with the continued growth of StudioPress Sites. Our team did a knockout job with it, and our customers seem to agree.
Rate WordPress Themes!