Marks and Spencer
Specializes in furniture and homeware. Provides visitors with an online catalogue that depicts current furniture trends.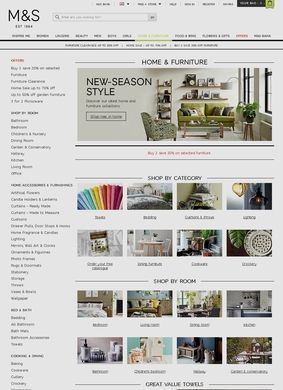 @less_physical Or a holiday, Sarah ;) We'll let our Womenswear team know how happy you are with it!
@biff695 Aww it's almost too cute to eat, Beth! We hope you weren't left short? :)
@signit_diy This is sad to hear, David. We've made our team aware of your experience and will monitor this.
Rate Marks and Spencer!