Marks and Spencer
Specializes in furniture and homeware. Provides visitors with an online catalogue that depicts current furniture trends.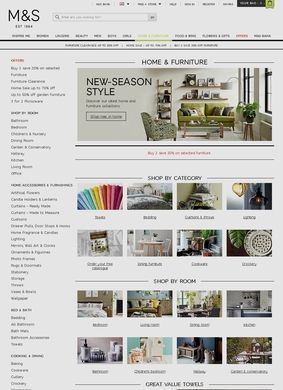 @McNicolAlex Thanks for letting us know, Alex. We'll certainly review making changes to them for the future.
@Bunny_Rox We do offer a selection of sandwiches that don't contain mayonnaise but we will mention your feedback to… https://t.co/8mQVQQ4Isy
@Jodlet ...along with our milk chocolate bar (still in stores) are all made without dairy. Hope this helps. 2/2
Rate Marks and Spencer!