Marks and Spencer
Specializes in furniture and homeware. Provides visitors with an online catalogue that depicts current furniture trends.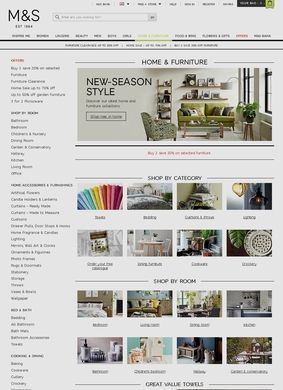 @Ellie_Dunne Hi Ellie - what code are you using and what are you buying? It may be the items you want aren't inclu… https://t.co/cD008uwRjs
@Sar4h_B We'll feed it back to our technical team for future offers. Hope you can find some treats for yourself with us soon.
@trinlexi If you could let us know which store and date/time you visited, we'll feed it back!
Rate Marks and Spencer!