RocketTheme
Providing a variety of web design services and products, including WordPress templates and themes. Account registration is required.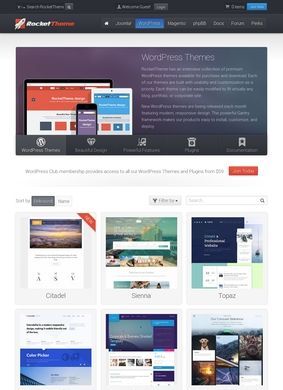 @ropapareli Thanks for letting us know you're having issues. We're testing it from different areas of the world now. Will keep an eye on it.
@ropapareli Very odd! We're seeing a speedy site here. Could be a router between you and the server acting up? Should be temp in any case.
Looking for ways to get your #band and/or music noticed? https://t.co/bNoc9SBH8t Remnant for #WordPress puts your… https://t.co/0nH17N527F
Rate RocketTheme!