Marks and Spencer
Specializes in furniture and homeware. Provides visitors with an online catalogue that depicts current furniture trends.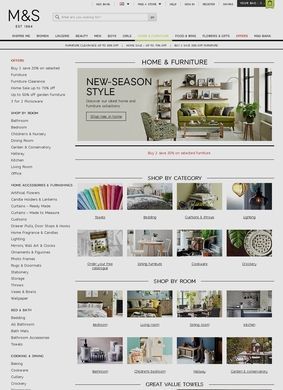 @HelenaRiches If you DM your email address and order number, Helena we'll happily take a look? We're sorry again you've not had this today.
@amplifythegrape Hi Liz! No need to thank us - we're happy to help! We have a wealth of information on our Plan A i… https://t.co/09UYCSBuEd
@MiguelHutch Sorry to see this Michael - Pop them back to your main local store and our friends will discuss your options with you - Thanks.
Rate Marks and Spencer!