Marks and Spencer
Specializes in furniture and homeware. Provides visitors with an online catalogue that depicts current furniture trends.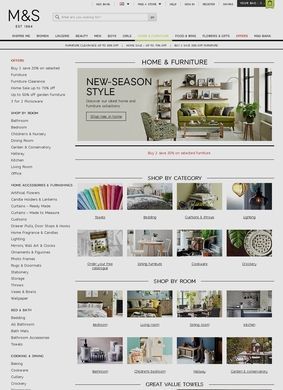 @oliverbrentrain Thanks for letting us know, we'll feed this back and we hope you'll spot an improvement in the future
@vickifulcher see what we can do to help. Thanks. 2/2
@vickifulcher Hi Vicki. Could you follow us and DM us your email, phone and postal address? Once we have these we'll 1/2
Rate Marks and Spencer!