Marks and Spencer
Specializes in furniture and homeware. Provides visitors with an online catalogue that depicts current furniture trends.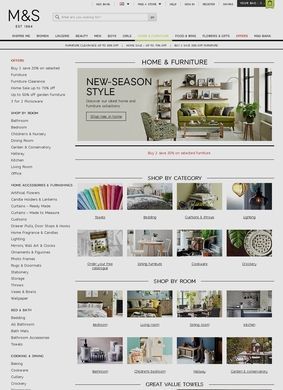 @RascottyBiscuit The buyers will be so pleased to hear you're such a fan of them :) Thanks for getting in touch.
@EmilyAlice97 Oh, no! We're sorry. Please return any packaging or receipt to your local store on your next visit, for a full refund.
@amwilson_opera We've made our Schoolwear team aware of your comments, they'll see what improvements can be made in the future. .
Rate Marks and Spencer!