Marks and Spencer
Specializes in furniture and homeware. Provides visitors with an online catalogue that depicts current furniture trends.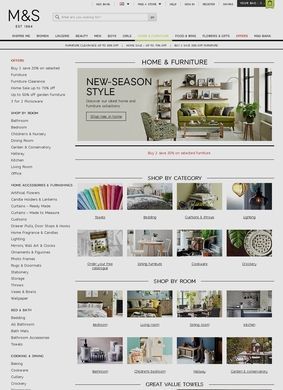 @Amanda_T_2013 We'd love to share this with our team in store, Amanda - do tell us more :)
@hostie1085 Thanks for letting us know. Please take your receipt/packaging to store so this can be sorted for you. Thanks
@JoLaceySmith You're right to expect better,Jo. Please take the empty bottle to our Food Information desk in store so we can fix this.
Rate Marks and Spencer!