Marks and Spencer
Specializes in furniture and homeware. Provides visitors with an online catalogue that depicts current furniture trends.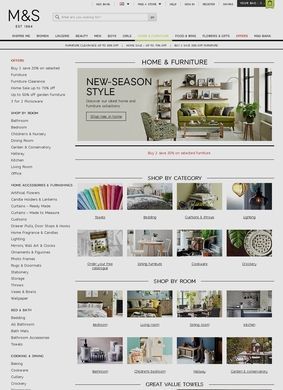 @lynseyjayne85 Great choice, Lynsey - see, you're almost travelling across continents in your own home!
@TheMagus5 convenient, for a refund. Thanks, Steve. 2/2
@TheMagus5 Oh no. That doesn't sound appetising at all! Pop the packaging or your receipt into your nearest M&S when it's 1/2
Rate Marks and Spencer!