Marks and Spencer
Specializes in furniture and homeware. Provides visitors with an online catalogue that depicts current furniture trends.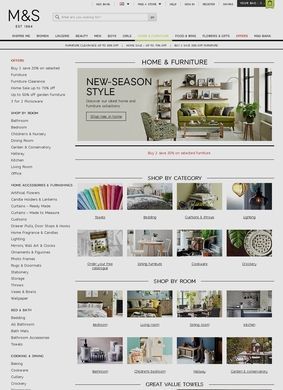 @HEditionMag We certainly will - What did he do to make a difference? Feel free to DM us if you need more space. Th… https://t.co/gCaTPJQXmd
@NickyAckrill Apologies, Nicky! Please take this back to store so this can be sorted for you
@danny_mtweets Thanks - we'll get this passed on to the team so this can be looked into and improved ASAP!
Rate Marks and Spencer!