Overstock.com: Furniture
An international furniture retailer. Offers delivery services across the globe.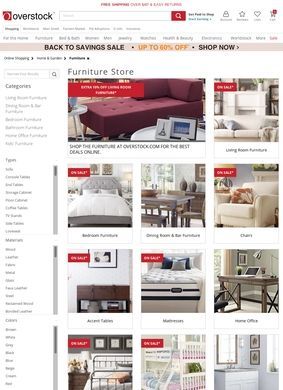 Join the Conversation @Overstock
Give your office space a #fun, retro vibe with this mid-century desk. Available in 5 vintage inspired colors.… https://t.co/IybLlZvBuB
Calling all rented home & apartment dwellers! This guide is for you. Click here to get all the #tips -… https://t.co/4Fgk8QI0NC
Create instant warmth & nostalgia in your #home with this carefully handcrafted table. #Shop the look -… https://t.co/5UOGhBZb3v
Rate Overstock.com: Furniture!