Overstock.com: Furniture
An international furniture retailer. Offers delivery services across the globe.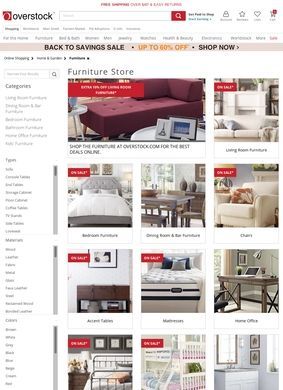 Join the Conversation @Overstock
Let your teen's #bedroom be a space to showcase his or her personality. Check out these top teen bedroom #ideas -… https://t.co/JGyOFgCC4a
Retweet if you'll be shopping our Biggest #MemorialDaySale Ever! Click here to view over 750,000 items on sale… https://t.co/BKmSc8qIWd
Get #inspiration from @HGTV Spring House & enter for your chance to #win a $10,000 Overstock #GiftCard… https://t.co/J4kCs4ej9M
Rate Overstock.com: Furniture!