Bathstore
UK based company that specializes in bathroom retail. Works with European interior designers, but with global manufacturers.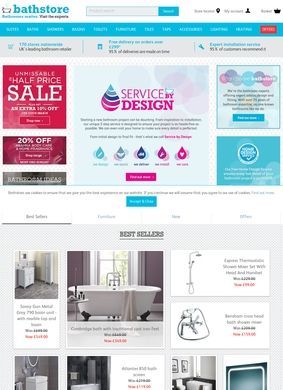 Join the Conversation @bathstore
Our Triple Discount Sale ends Monday, get up to 50% off, plus 10% and an EXTRA 10% off! Available instore and onlin… https://t.co/IANw6sDJyy
@fevano1 Thanks Mark, Send me the order details and I will look into both for you. Is the soft close seat in the same order?
@fevano1 Thanks you Mark, can I ask for your order number and I will investigate this further for you.
Rate Bathstore!