Bathstore
UK based company that specializes in bathroom retail. Works with European interior designers, but with global manufacturers.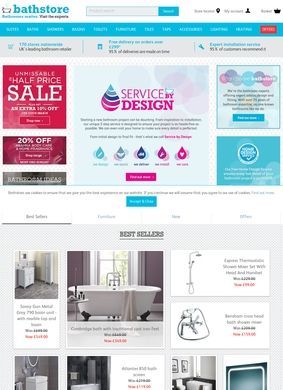 Join the Conversation @bathstore
@Snapper0275 my Technical team to take a look and give you a call back to discuss this further. 2/2
@Snapper0275 Thanks for the details. I am sorry to hear that you are having trouble with your shower valves. I have asked... 1/2
We've taken a look at a number of ways to help make your small bathroom look and feel more spacious. https://t.co/Ampsn9Dbnt
Rate Bathstore!