Bathstore
UK based company that specializes in bathroom retail. Works with European interior designers, but with global manufacturers.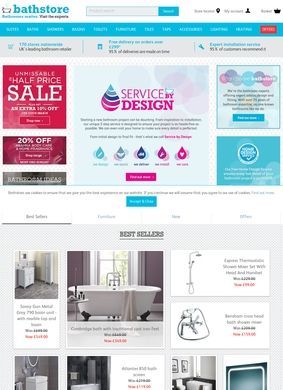 Join the Conversation @bathstore
@yladssor That is very concerning to hear Ross. Can you provide me with your order details via DM please. I would l… https://t.co/pJaDANguS5
@FeeJayJay I'm sorry to hear that you've not been able to get through to your local store. What part is faulty, I would like to have a look.
@couls_claire That is disappointing to hear, have you been able to get through to them or are still struggling to speak to them?
Rate Bathstore!