Bathstore
UK based company that specializes in bathroom retail. Works with European interior designers, but with global manufacturers.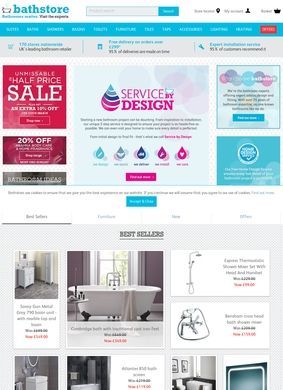 Join the Conversation @bathstore
It's #gameday! Shout out to @Saracens! Good luck for today #bathstoresupportssaracens
How do you choose the right towels? Our guide will help you choose the best for you! https://t.co/LIfiKhSfXL https://t.co/iJNrSkKECu
@LaraSowden Hi Lara, I have spoken Trish and she has received your email. She is looking into this issue and will respond today. Thanks
Rate Bathstore!