Bathstore
UK based company that specializes in bathroom retail. Works with European interior designers, but with global manufacturers.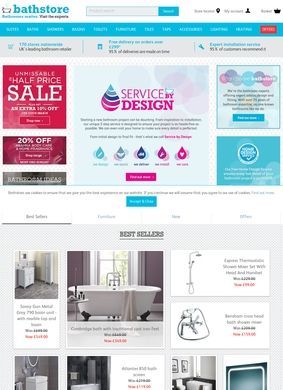 Join the Conversation @bathstore
@KellyDickin I will keep an eye out for the email Kelly and take a closer look into this further into this for you.
@KellyDickin You can your email to cs@bathstore.com where I will pick up the message and have a look further into this further.
@KellyDickin If you would like to let me know your complaint via DM. I would be happy to have a look and provide my support to you. 2/2
Rate Bathstore!